Well, last night Storm Miguel took a hold over the South West (we had hailstones during the day) and so of course Parsley decided it was the perfect time to give birth!!! Fortunately, she did realize she had a dry, straw-filled shelter to go to and as such, the storm outside was soon forgotten as we marveled in appreciation at yet another successful birth. We caught her with a mucousy back end around 9.30pm and ¾ hour later, her bull calf was born and in no time at all, was up on his legs. He is a whooper and already looks huge by the side of Spearmint, herself now a year old.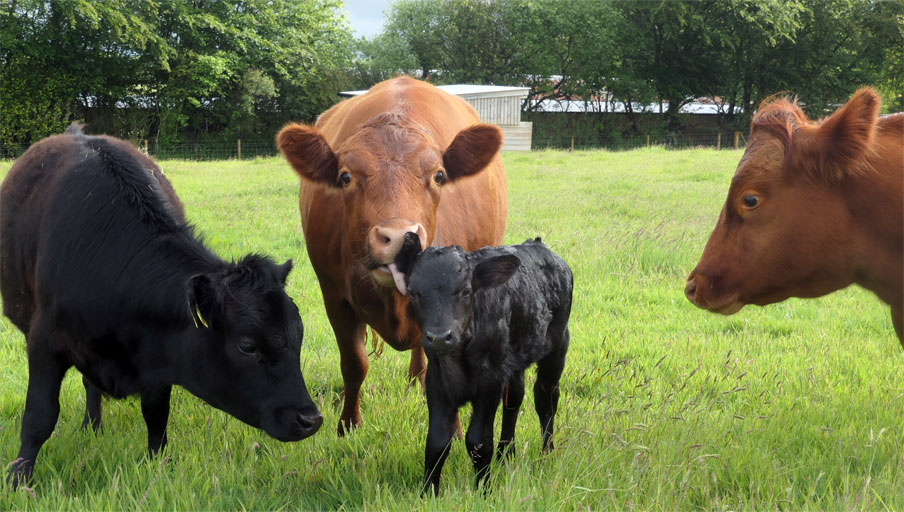 We have named him Sage! Sage was the name of the cow we sold two years ago and when she went, we still had her calf from the previous year, un-named (because we never name our 'meat' animals) and so of course we started to call him Sage. He ended up in the freezer, which it the likely outcome for this chap too and so from now on the decision has been made to always call our meat calves Sage!!
Our system will of course totally fail if the next calf is a male as well!!!!