Cows in...
After two lovely dry days we are now in for a period of pretty hideous wet and windy weather and so we made the decision to bring the cows into the winter pad tonight. It was lovely to do so in a way with the woodchip pad being so clean and the shed full of fresh straw/hay. Tomorrow, after all five spending the night in there mind you, we may think differently...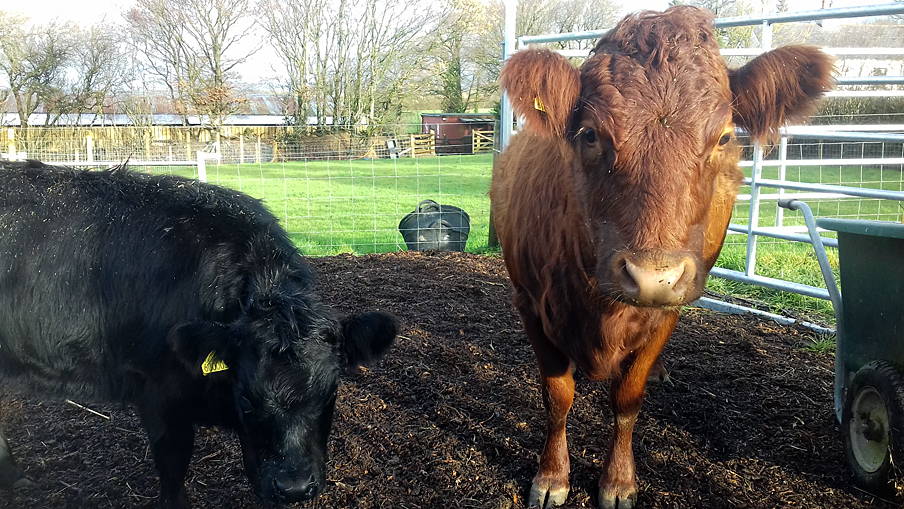 We also now need to make the decision as to whether we are going to sell Caraway and Spearmint, the steer calf. It will make our lives easier for the winter and cost us less money if we do so. What we don't know is if in keeping Caraway till she calves, whether selling her with her calf would cover the money we need to spend on keeping her through the winter. We suspect not, sadly!!
We have 60 days to sell her as once you get a TB clear result, you have 60 days in which to move any cattle on before you then need to retest. In actual fact our 60 days started from last Monday when they were all tested so we now have 52 days. We thus need to make up minds quite quickly!!!