TB testing day: our usual annual test and as usual, Graeme from Torch Vets was here to do the honours! We had also asked him to scan the cows at the same time and determine if they were in calf. The timing was great as it has been three months since the first AI!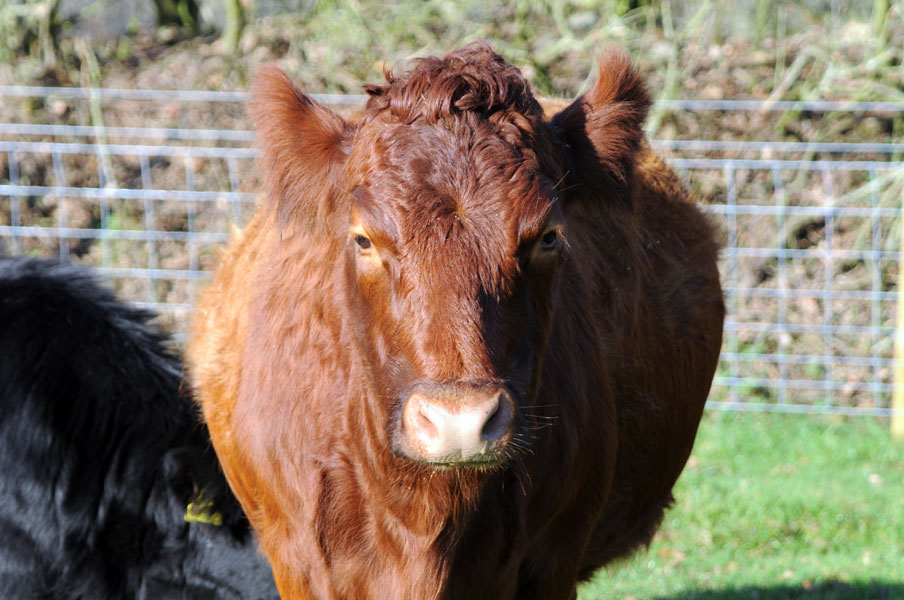 Well, we are mega chuffed to announce that all three girls: Parsley, Thyme and Carraway are pregnant – we saw all three calves quite clearly on the scanner. It was utterly incredible to see the shape of the heads: in all three they were instantly recognizable as calf heads, even though none of them were more than three or four cms long!!
We are doubly pleased because for the second time, we have had 100% success rate with our AI. This is down to accurately spotting when the cows are in season as well as the skill of John Rozenburgs from Genus who performs the procedure for us!!!
We do of course have to wait for the results of the TB testing before we really start to celebrate so we are holding off on too much self congratulation - for the moment...