It's been a bumper year for our sweet peppers and these are now all safely frozen, ready to take out individually whenever we want them. !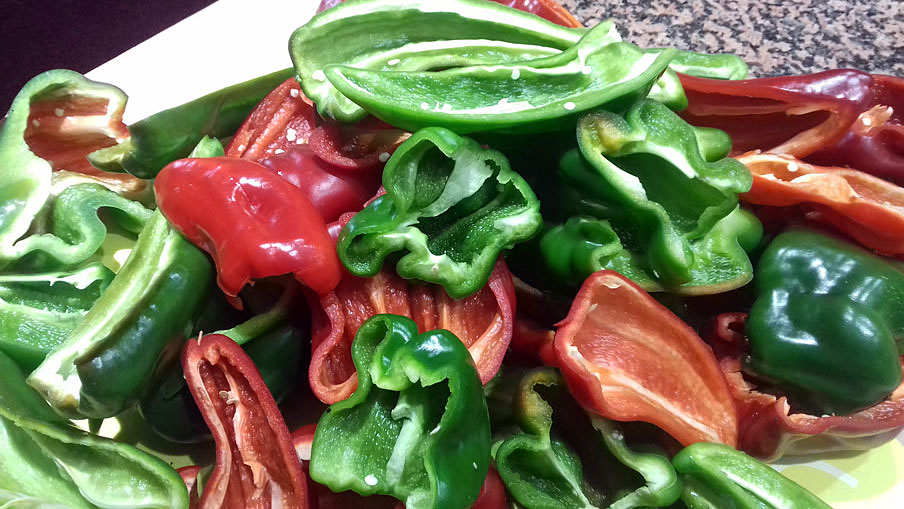 It's all vey bizarre, for years Jack avoided peppers in the mistaken belief she didn't like them… this year she has found out she does!!!
Shame for David mind you who now has to share!!!