So here are our three youngest alpacas, in order front to back, Mars, Pluto and Mercury. It has been another wet day, albeit with some sunshine for about two and a half seconds but thank goodness for the light feet of the alpaca because, as you can see, our top 3-acre field is not doing too badly!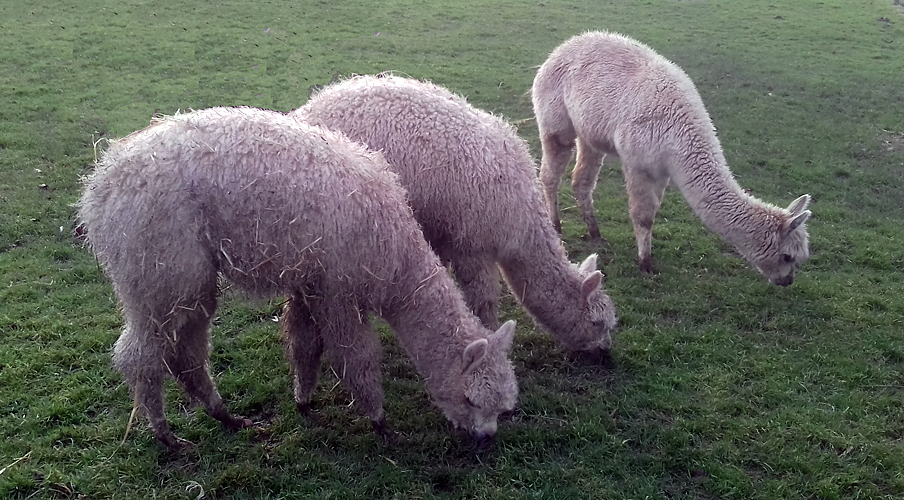 As we type this, it is another stormy night and the forecast of sunny showers for the rest of the week is slowly getting replaced with just rain, rain and more rain. We have brought the sheep back to the 3-acre field shelter on the basis they won't probably be going out again for a few days and so it's easier to have them near to the barn. The alpacas will continue to be given free access and they tend to spend all night in their shelter anyway.
It is turning into a long, wet winter but having under cover, dry space for all our stock is a huge comfort and we know that the land will recover and the grass will re-grow and the mucking out will get less!! (We DO know this!!!)
And so we move into a new year with all animals in kid, lamb and calf hopefully that we want to be so, egg numbers on the up (TWELVE today including FOUR duck eggs) AND thoughts of adding 'rhea' to our menagerie next year. There, we've said it!!! Will it happen??
Happy New Year!!!