Today we awoke to almost sunshine…and then it DIDN'T rain. We felt very spoilt.
Well, the sheep and alpaca field shelters survived their night of wet, just about, but in lieu of another night of north westerly wind and rain we put up our own version of a gale breaker using scaffolding netting and 2 by 1 wood (or should that be 50 by 25 – big debate about this going on now as this is being typed...). Anyway, when it began to rain again mid-afternoon the gale breaker only got slightly wet as the rain was from the south west. The early hours of the morning will be more telling as that is when we are due sleet and wind from the north west again. Whether we will be up still at that point is debatable.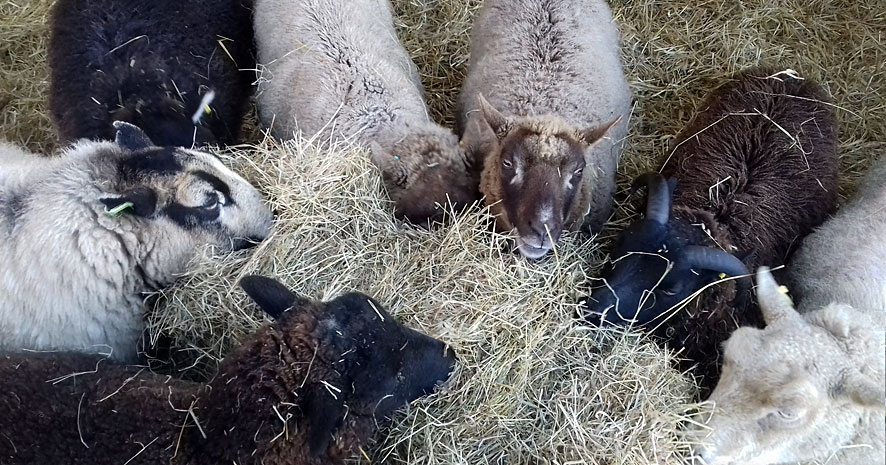 The alpacas were out first thing grazing but the sheep, good natured animals that they are, were more than happy when we simply put another bale of hay in their shelter. As the photo shows, all seven tucked in before we even had chance to cut the twine and put it in their hayracks.
Mr Brown Junior (second from right) is a very sweet ram lamb, he is still smaller than his girls but definitely growing and so far, he is very well mannered. He always comes up to say hello and enjoys a good chin chuckle, so our hope is he will stay this friendly and tame but not get too pushy!! Fingers crossed!!