The weather has turned again and we are wet. Less than a week ago, we commented that the land wasn't doing too badly. We have now revised our thoughts!!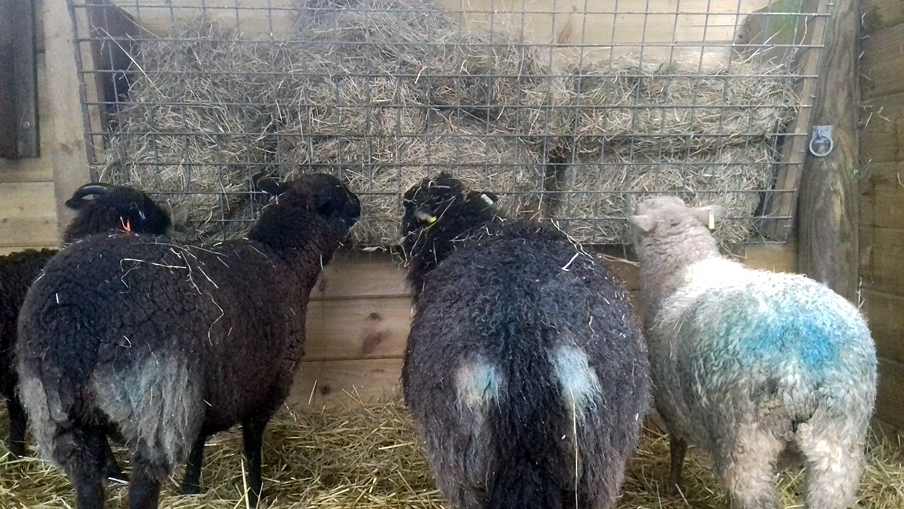 We have started to put hay inside the field shelters as well as in the field racks so that the sheep and alpacas have the option of eating it in the dry. This will also help the land as around the mobile sheep hayrack in particular the land can get quite poached, and that is despite us moving the rack every other day!
As the first photo shows, the sheep took no time at all to cotton on to feeding inside the shelter. And as the second photo shows, the land is indeed getting very wet!!