Today we saw the last of our lambs leave the smallholding as Mrs White's ram lamb and Bressay's Suffolk Mule headed off to the abattoir. We now have just six sheep left. Last year we had ten but having sold Cadbury and Lamorna in the spring, we have also parted with Noss and Skerry this autumn, both of whom went off to new homes with some of the lambs.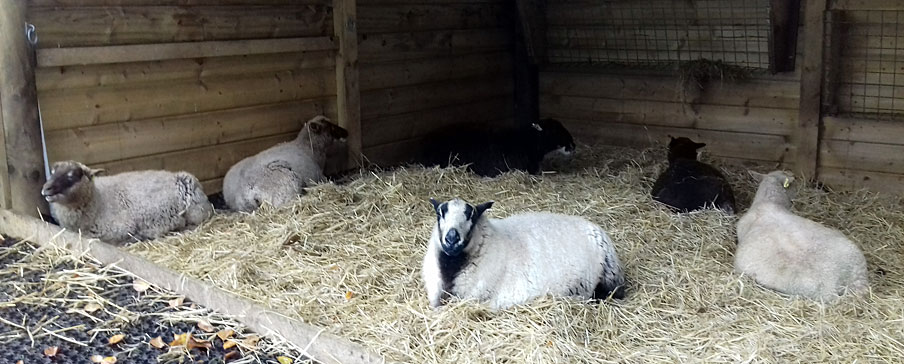 Our overall aim is to always keep our numbers low if we can, firstly because low numbers in the winter are better for the land but also because it then does give us the option, if we want it, of keeping any stock we breed the following year. We are quite excited about the colours of the lambs we might get this year because we are using a black ram. There might therefore, be a possibility we would want to keep one of the ewe lambs…maybe!
A more definite thought is to keep one of Onion's female kids (if she has one) as we would like her to have a female companion. With Shale gone (he joined the lambs this morning), Onion is a bit on her own as Sorrel and family are very much a group of three. Onion seems quite content mind you and we do keep promising her a week or two of fun when our borrowed billy arrives in a couple of weeks!!