This is indeed a picture of Parsley's steer from last year but today's blog is actually about the pigs... the reason we don't have a picture of them is because they are no longer here... the reason we have a picture of the steer is because no sooner had the pigs left the premises, than he jumped over the pig fencing (which was still in place but a tad loose by this stage) and began munching on the hedgerow. The other cows at least had the decency (and sense) to wait till we had removed the fencing and the electric wire!!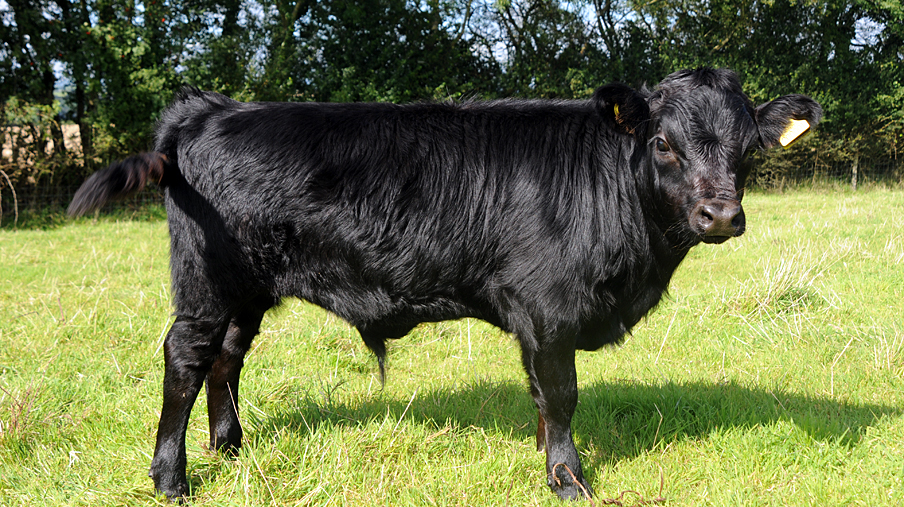 We were up before 6am this morning to load up the pigs and our plan to leave the trailer in with them for a few days had proved so successful that we actually found both of them fast asleep inside it. All we had to do therefore, was NOT wake them up and carefully close the gates. At five minutes past six, the pigs were loaded!! We looked at each other with amazement and declared that to be the easiest loading up we had ever done.
As ever, the abattoir journey was tinged with sadness: we always question what we are doing when we make the decision to send an animal off for meat. The day we DON'T question it is probably the day we should no longer be doing it!!!
We discussed what to do about the empty plot which is about three quarters dug over and decided that a bit of manual kicking back of a few sods so we don't have too many big 'lumps' of soil, is as much as we will do for the moment. The grass roots are on the whole very much intact and so any kind of rotavating may well disturb them too much. In theory the disturbed sods should just bed back down with the grass roots hopefully growing back into the soil and the shoots starting to grow back up. The cows walking on it all will actually help.
In five to six weeks we reckon it could be quite green again... (fingers crossed). Must take a picture so we can compare!